Kaohsiung‧Laichite Hotel (Love River)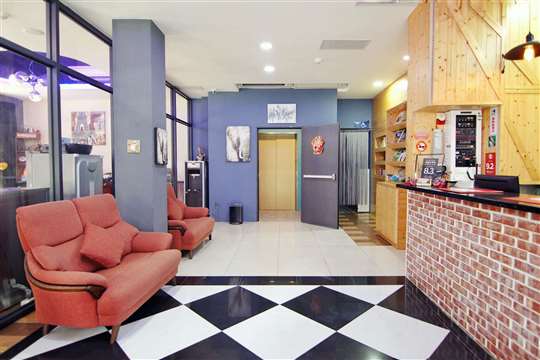 聯絡電話

07-5217588


店家地址

高雄市鹽埕區No. 2, Dayou St., Yancheng Dist., Kaohsiung City , Taiwan (R.O.C.) 

相關網站
Laichite Hotel (Love River) is located in Yancheng District, Kaohsiung, an old area with rich history and culture. It was the heart of the city in the good old days, and can be described as Ginza (CBD in Tokyo) of Taiwan during its heydays. With the development of the city bound east, Yancheng District has transferred towards a slow-living area, standing alongside with Shou Mountain, Love River, and Kaohsiung Harbor geographically, with incredibly rich landscapes.
The Laichite Hotel, Love River is for both business and leisure tourists, with a post-modernism industrial style. Bare steel water pipes, old-handed red brick walls, simple functional arrangements, travelers here can feel at ease, and it is convenient to go to major tourist, shopping, and dining locations in the city.
To make guests feel at home, the hotel makes every effort to provide the best quality service at its level. The facilities include free WiFi in all rooms, daily housekeeping service, parcel collection, self-service laundry, among others. We also provide free tea bags, clean supplies, free coffee, snacks, and even ice pop in summer and instant noodle in winter! Whether you come to Kaohsiung City for business or travel, we wish that you have an unforgettable memory during your stay.
The hotel is very close to the Love River Trail, and you can enjoy walking the Love River almost as soon as you step out of the hotel gate. The Kaohsiung E-Sports Hall and Pop Music Center allow you to enjoy the sunset view of the harbor. Nearby attractions include the Pier-2 Art Zone, Shaochuantou Railway Park, Zhanku Group, Dagang Bridge, Ocean Pop Music Hall, Light Rail, Old Juejiang Shopping Mall, Kaohsiung City History Museum, Kaohsiung Film Museum, International Conference Center of Kaohsiung, Asia New Bay Area, etc. We provides free bicycle rental for you to explore all these attractions freely. The light, friendly, comfortable and safe environment is your best choice for an in-depth visit.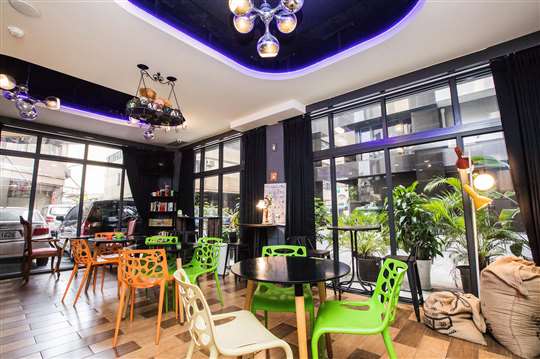 Kaohsiung‧Laichite Hotel (Love River)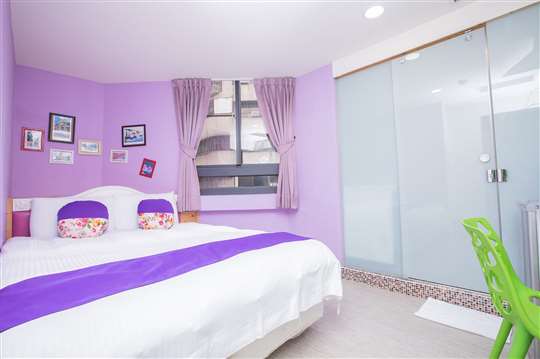 Kaohsiung‧Laichite Hotel (Love River)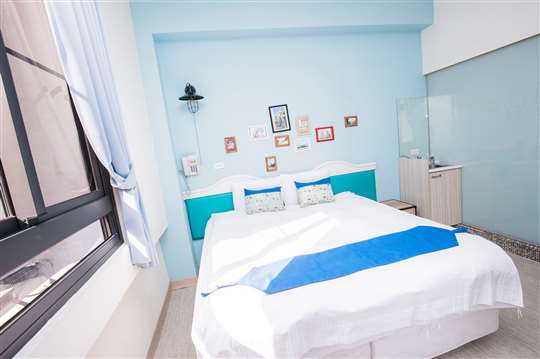 Kaohsiung‧Laichite Hotel (Love River)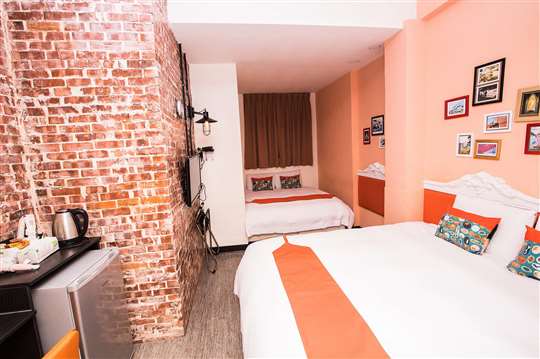 Kaohsiung‧Laichite Hotel (Love River)
Information of the Hostel
【Check-in and Check-out Time】
Check-in starts at: After 15:30
Check-out ends at: Before 12:00
【Facilities】
WIFI wireless Internet access
Use of washing machines
Bicycle rental

【Breakfast option】
If you book a room with breakfast, a local breakfast (a serving) will be provided.
【Afternoon snack】
Free afternoon snack time opening hours 15:30~22:00.
We provide delicious biscuits, instant noodles (during the colder half year) and homemade black coffee, winter melon tea, lemon juice, & ice popsicles (another half year).
【Information of the Hostel】
Tel: 07-5217588
Fax; 07-5217800
Address: No. 2, Dayou Street, Yancheng District, Kaohsiung City
Surrounding attractions
The Pier-2 Art Zone
Shaochuantou Railway Park
Zhankou Group
Dagang Bridge
Ocean Pop Music Center
TESL Kaohsiung E-Sports Stadium
Light Rail
Old Juejiang Shopping Center
Kaohsiung City History Museum
Kaohsiung Film Museum
International Conference Center of Kaohsiung
Asia New Bay Area
Traffic Information
【Passengers by car】
It is recommended to drive from Zhongzheng Interchange to Zhongzheng 4th Road, right turn at Dayong Road, then left turn at Fubei Road, and finally right turn to No. 2 Dayou Street, you are here! (The hotel does not provide parking spaces!!)
【Passengers taking the MRT】
Please take the Red Line to Formosa MRT Station, transfer to the Orange Line (Xiziwan bound) to Yanchengpu Station, Exit 2, and walk for about 7-10 minutes to arrive!